For Worldwide Media Review and
Radio Airplay only
 American melodic hard rock / heavy metal band
**SINISTER'S ARMY**
Making available their brand new stand alone Christmas single "Sinister's Christmas" (2018) for worldwide media review and airplay. **Sinister's Army – "Sinister's Christmas" (2018)
The music for the song was created by Peter Graigs and lyrics / vocals by Keith Ferrari.
The combination of both of our arrangements is just magical. The idea came about as we were humoring around writing something about the Grinch with a little creativeness, uniqueness and of course with a happy ending.
The song was recorded during the first week of November 2018 at G13 Music Production in Pittsburgh and LA.
The New single Sinister's Christmas is being released by G13Records / G13Music Production.
**For the latest band news and show dates, visit the Sinister's Army official website and Facebook page**
Biography ~ SINISTER'S ARMY, The new American Melodic hard rock / Heavy Metal band led by industry veteran guitarist and multi-instrumentalist Peter Graigs (Scars of Grace) and vocalist and multi-instrumentalist Keith Ferrari (Lightning Strykes / Gangster / Fortress 1 / Sonic 13)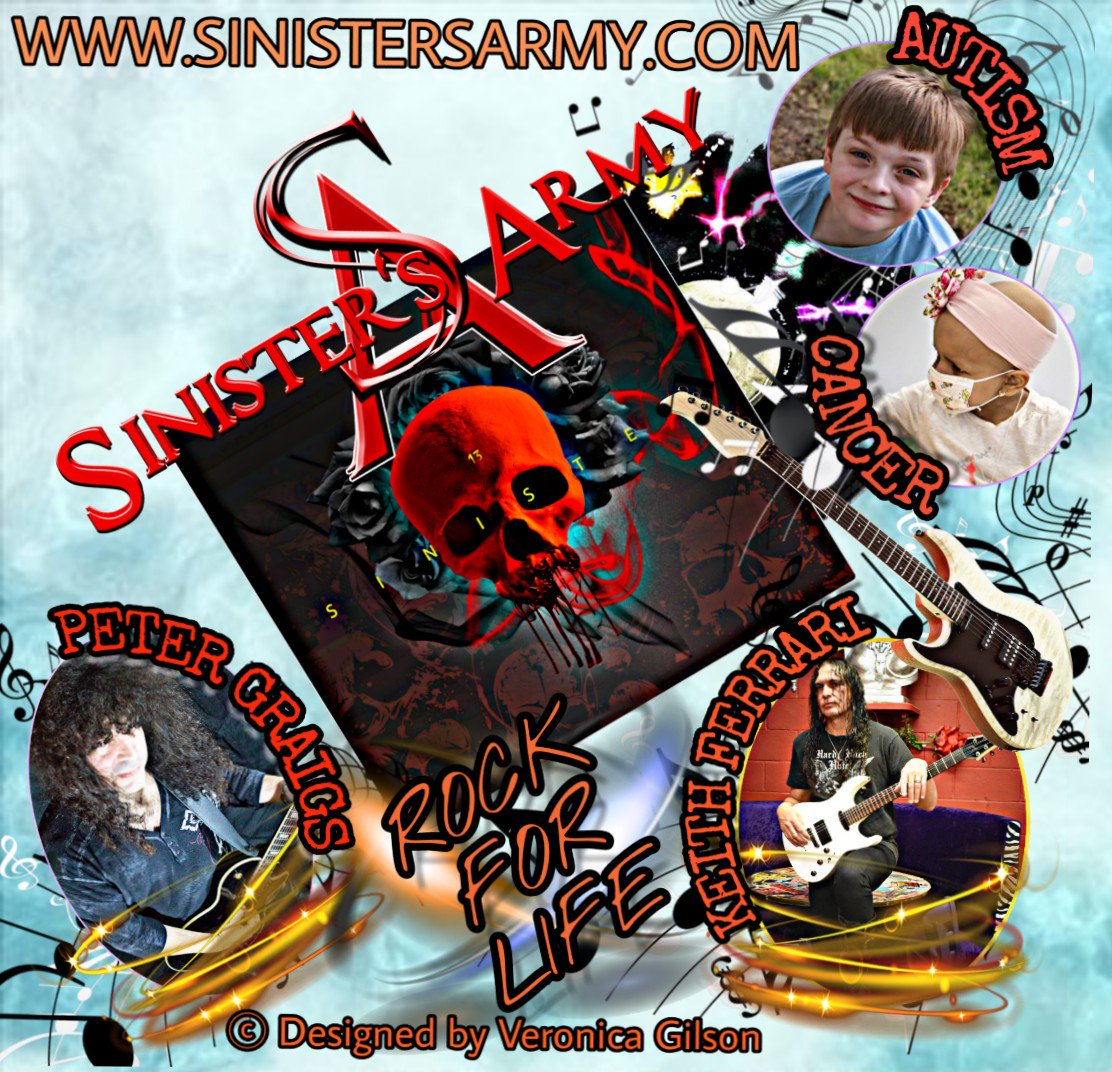 Have joined musical forces to release their new debut album titled "Sinister". Released on November 18, 2018, "Sinister" includes 10 incendiary arena rock tracks, that feature over the top vocals, six string guitar pyrotechnics, booming bass runs and thunderous drums and is
One Album which is not to be Missed.